Commercial Dry Cleaning Equipment in Greenville, NC
As a principal provider of commercial dry cleaning equipment, Consolidated Laundry has the largest and most efficient sales and service options in Greenville, NC. When you're ready to invest in your laundry operation, we can supply you with new, state-of-the-art machinery geared towards making your business productive and profitable. We also arrange the purchase of used equipment for companies on a limited budget, or commercial laundry equipment rental agreements for short-term and temporary operations.
About Greenville NC
Greenville is part of the most heavily-populated metropolitan area in the eastern sector of the state, with around 200,000 residents. Although the economy was historically born out of the tobacco industry, the dawn of the 21st century saw a shift to healthcare, education and manufacturing. The two largest employers in the region are Vidant Medical Center and East Carolina University. The presence of an active healthcare industry and busy student residences, all of which require laundry services, make Greenville NC an important hub for Consolidated Laundry Equipment Inc.
Commercial Washing Machines and Dryers in Greenville, NC
Consolidated Laundry is privileged to offer our full range of products and services in Greenville NC. As the primary supplier of wet and dry cleaning equipment in the region, we have the brands and capabilities you need to manage your laundromat or dry-cleaning business. These include:
"*" indicates required fields
Whether you own or manage an apartment building, student housing or leisure property, you know the importance of offering services your customers can depend on. At Consolidated Laundry, we understand the value of an industrial laundry operation that makes your customers' lives more convenient.
Laundry Design Services
We also offer professional laundry design services, with guidance and help from an experienced commercial specialist with the planning and outfitting of your new laundry with the necessary wet and dry cleaning equipment. If your facility is already operational, we can help you choose the right appliances for your needs, and we'll arrange the purchase or rental of new or used equipment.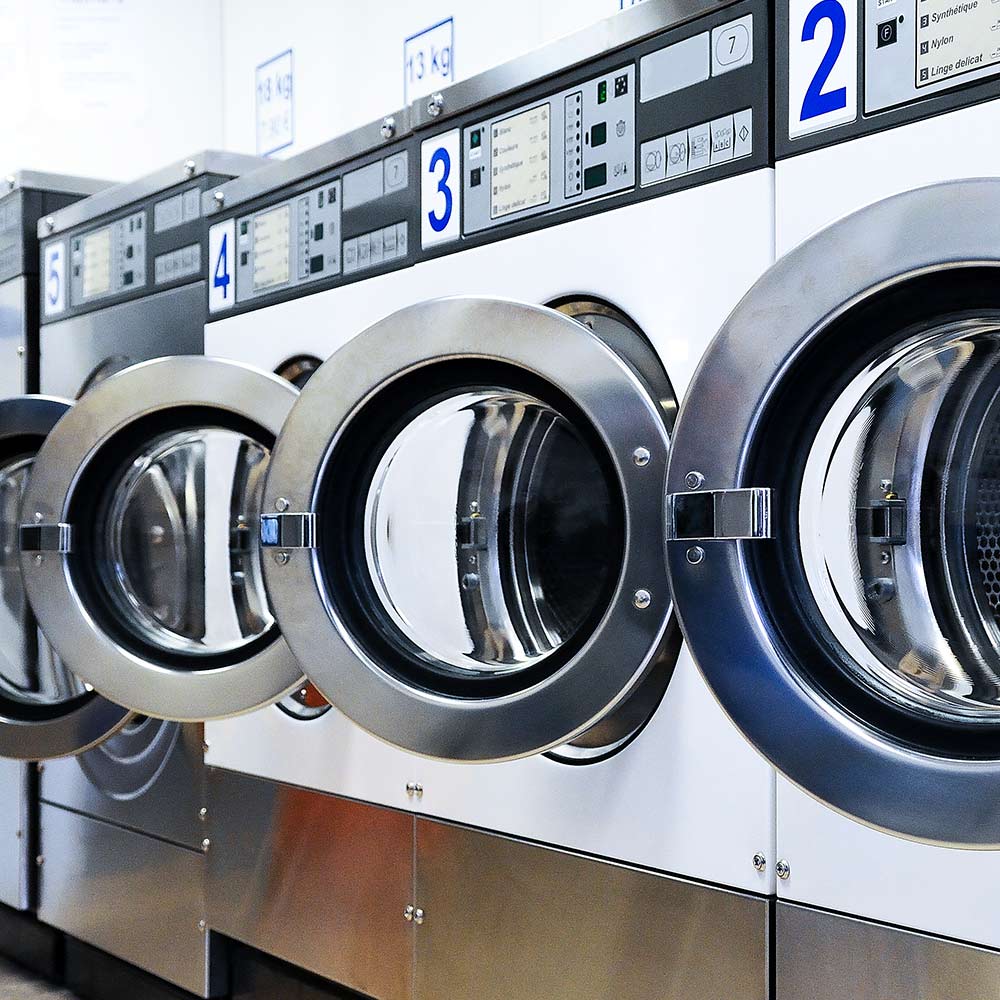 Industries We Serve
From healthcare to sporting facilities, public venues are under continuous pressure to ensure cleanliness. This often requires companies to have reliable onsite laundry facilities, and access at all times to the right commercial laundry chemicals to ensure compliance with sanitization practices. At Consolidated Laundry Equipment, we work with you to identify the best machinery, chemicals and processes to maintain the bacteria-free environment that is so essential.
Reach out to Consolidated Laundry Equipment today to learn more about buying or renting wet or dry cleaning equipment in Greenville NC, or fill out and submit the Request a Free Quote form for a quick estimate.