Consolidated Laundry Equipment Inc. aims to provide you with the highest quality, prompt and friendly maintenance services, parts and repairs. Our skilled, factory-trained technicians are seasoned veterans of the commercial laundry supply industry, and we have one of the largest and most qualified service departments in NC, SC & VA. Our maintenance crew is supported by the largest inventory of parts for commercial laundry equipment and industrial dry cleaning machinery brands in the southeast states of North Carolina, South Carolina and Virginia. All this enables us to respond to your service requirements quickly and efficiently, providing the right parts from all the manufacturers in our supply chain.
Commercial laundry washers and dryers are designed to provide excellent performance with frequent use over a long service life. Most commercial laundry parts are designed to provide up to 14 years of serviceable lifetime. With commercial laundry repair, your units could last much longer.
If you want to get the most out of your investment, you'll need to work with a leading supplier of commercial laundry equipment.
Consolidated Laundry Equipment is here to meet the needs of the market and provide you with the best commercial laundry parts service.
Repairs
Having commercial washing machines and dryers for your on-site laundry is ultra-convenient, until one of your machines stops working. Whether you're managing a laundromat in Chesapeake VA, Columbia SC, or a dry cleaners in Greensboro NC, Consolidated Laundry has the expertise to take care of all your repair and maintenance needs.
Our technicians can also provide routine servicing and maintenance for your whole fleet of coin operated laundry equipment, on your premises and according to your schedule. This keeps your equipment running smoothly and effectively all year round. Our teams are dispatched to your premises from our convenient locations in NC, SC & VA.
Commercial Laundry Repair Parts That Increase Performance and Lifetime
As experts in all commercial laundry equipment repair, we offer a range of parts to ensure that your appliances keep running, even in the most demanding environments. Standards parts that we stock include:
Bearings
Belts
Coin laundry products, including coin chutes and money boxes
CPU boards and other electronics
Drain valves
Lint screens and other filters
Motors
Pumps
Switches for commercial laundry repair
Water mix valves
Commercial equipment is designed to be repaired and kept in service. Faulty or failing parts don't mean it's time to replace an entire commercial washer or dryer. If you searched for "commercial laundry equipment repair near me", and landed on this page, you're in luck as you'll be able to keep your business running with minimal downtime and maximized profits with our help.
Servicing and Maintenance
Preventive maintenance is ideal for all commercial laundry machine and industrial dry cleaning machine brands because it protects your investment and ensures the equipment has a longer lifespan. Regular servicing optimizes your laundry operations while reducing downtime, and saves money by identifying small problems before they become large ones. It also protects your warranty on new and used equipment purchased.
When you need your industrial laundry equipment fixed ASAP, contact us or call our assistance line at (800) 227-6149 and we'll schedule your repairs as quickly as possible. If your business is located outside of our service area, don't worry—you can still take advantage of the products we offer, as we have a wide selection of used equipment and work with a number of vendors.
Please feel free to call us if we can help develop a customized preventive maintenance plan for your wet and dry cleaning equipment, based on your company's requirements.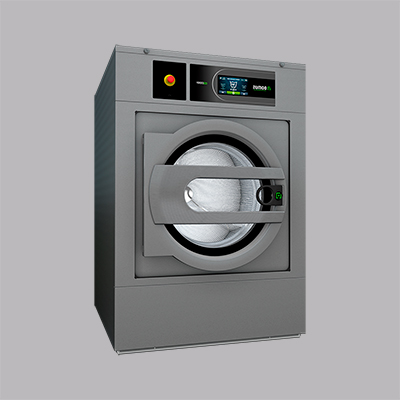 Consolidated Laundry Equipment is Standing By With Parts and Service
Your search for the best commercial laundry equipment repair is complete with CONSOLIDATED LAUNDRY EQUIPMENT. Enjoy competitive rates on parts and service and keep your laundry operation running, whether you're focused on laundromat services or heavily demanding commercial on-site laundry.
Explore our catalog today or contact us for commercial laundry parts support.
Parts
Few events are as frustrating or expensive as having your coin laundry equipment or industrial dry cleaning machinery out of action, while you wait for repair parts. For operations to run smoothly, you need a dependable parts supplier whom you can count on. At Consolidated Laundry, we understand your business efficiency is on the line, and that a delay can cost you both customers and reputation. Our extensive inventory includes parts for every brand of laundry equipment we supply, so you don't have to use universal parts.
Trust in a Supplier of the Best Commercial Laundry Parts
Consolidated Laundry Equipmen thas extensive experience in commercial laundry products, ranging from detergent chemicals to commercial and industrial washers and dryers. Our experience in the industry means that we know our parts inside and out. We source from the top first-party and OEM manufacturers to ensure that your replacements meet and in some cases exceed the standards set when you first purchased your equipment.
Our commercial laundry repair parts are ideal for all emergency fixes and routine maintenance. We keep stock of spares and can supply in bulk so that you will always have the right replacements on-hand.
If you're looking for commercial laundry equipment repair supplier, we also offer highly trained repair crews so that you can keep your business going. Commercial laundry machines can be complex and it's important that repairs are performed to industry standards for safety and performance. You can have peace of mind knowing that trained professionals have installed replacement parts and performed all maintenance tasks.
We take pride in delivering outstanding service to all our customers, and our skilled and friendly team is happy to answer any questions you have. Call us to place your parts order today!
"*" indicates required fields
Commercial Laundry Repair Allows for Significant Savings
Our technicians are standing by to answer your call for reliable commercial laundry equipment repair near me.
The right commercial laundry parts can provide years and sometimes decades of cost-effective performance. You'll enjoy a better return on your investment when you choose commercial laundry repair instead of direct replacements for machines that are still serviceable. Replacement commercial laundry parts sometimes outperform original manufacturer specifications.
Our commercial laundry parts are suited to most modern machines as well as those that are out of production. Commercial laundry parts are engineered and manufactured to the highest standards to ensure that you get the performance you expect.
Most importantly, commercial laundry repair allows for a more cost-effective way to keep your equipment running. Operational costs can be significant. You'll be relieved knowing that you can extend the lifetime of your equipment without having to reinvest.
If you're looking for the most reliable commercial laundry equipment repair near me, you will find our rates to be competitive. Our customer service team is focused on your needs. We take the time to understand your business so we can offer suitable commercial laundry repair solutions.
Some businesses struggle to find affordable commercial laundry equipment repair near me. Now you can place your trust in a team that consistently delivers reliable commercial laundry parts.