Consolidated Laundry Equipment Inc. aims to provide you with the highest quality industrial and commercial laundry machines available in the southeastern United States. We work with a large cross-section of industries which enables us to offer a wide range of products and services. If you're in need of new or used machinery, service, maintenance or repairs, Consolidated Laundry has all the essentials you need to successfully set up and maintain your business.
New Equipment Sales
We specialize in the sales and installation of on-premises laundry (OPL) appliances. Whether you need coin-operated laundry equipment for a commercial facility, industrial or commercial washing machines and dryers, or in-house dry cleaning equipment, Consolidated Laundry can fulfill your requirements. We supply equipment sourced from the top manufacturers in the business, including:
"*" indicates required fields
Design Services
At Consolidated Laundry Equipment Inc., we know that not everyone who embarks on a commercial laundry venture comes into the business with complete knowledge about owning and operating a dry cleaners or laundromat. As a result, we have savvy consultants on hand to help you design, plan and arrange your laundry facility.
Don't let a lack of industry operations experience hold you back from your business aspirations. With our consultation and design services, you'll get guidance and help ranging from the planning and design phase to the opening of your facility. If you already have a laundry up and running, we can help you decide what equipment would work best in your facility, and outfit your business with these appliances.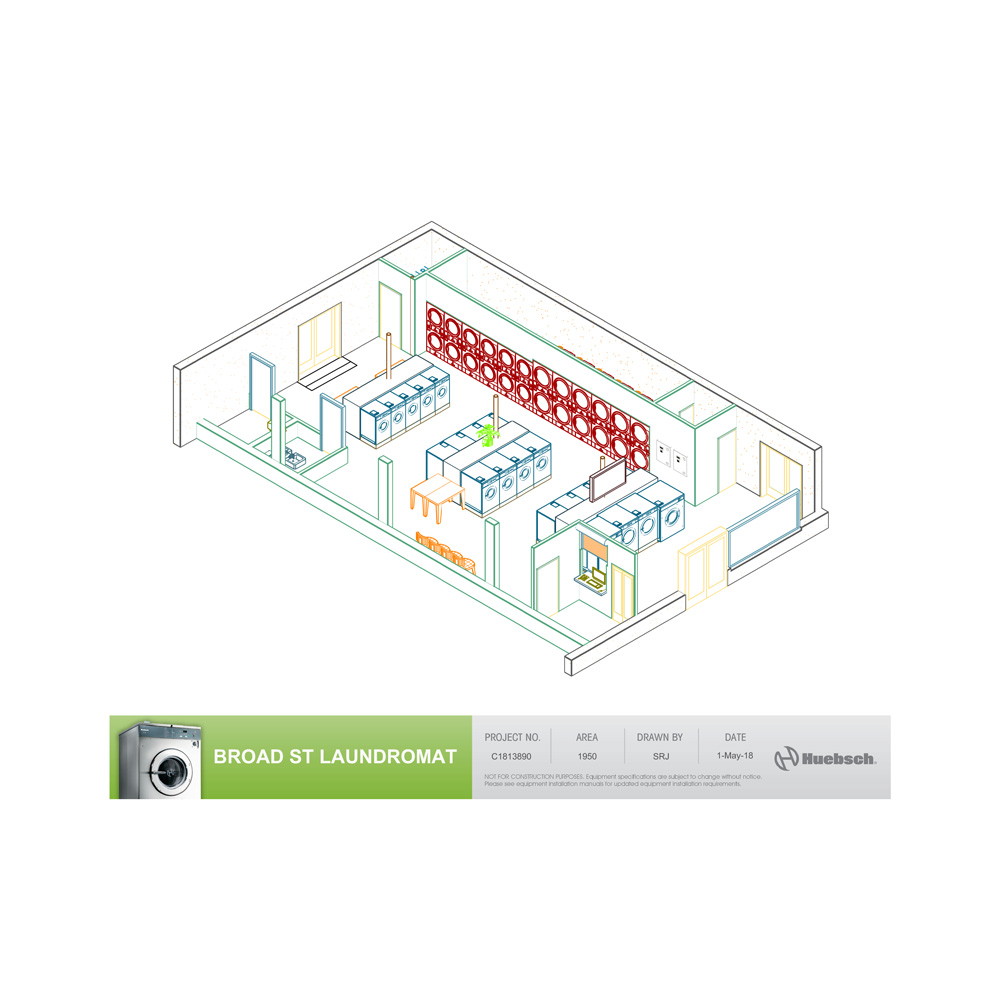 Sales of Used Equipment
If you're just starting out and have a fixed budget, or need to replace appliances without a significant capital outlay, our extensive selection of top-selling, used commercial laundry equipment is available nationwide. With locations in Charlotte and Raleigh, NC and Chesapeake, VA, we provide an assortment of state-of-the-art, refurbished appliances at great prices.
So, whether you need commercial washing machines and dryers for your laundromat or apartment complex or shirt presses for your dry cleaners, Consolidated Laundry Equipment can outfit your facility regardless of your location. If you're in the market for a specific used commercial laundry machine that isn't listed in our Used Equipment Gallery, please contact us for assistance.
Equipment Rentals
At Consolidated Laundry we make it simple for you to furnish your laundry facility with the industry's top-performing equipment. Should you need appliances for your apartment community, hotel, dormitory, assisted living facility, laundromat, dry cleaners or any commercial laundry application, our commercial laundry equipment rental services is the solution.
By leasing your equipment from Consolidated Laundry, you enhance your facility and free yourself of repair costs. Our rental program allows you to replace your old, worn-out equipment with new appliances with minimal investment. For little money down and a reasonable monthly rate, we can update your facility with the latest and best commercial laundry machines and maintain them at no additional cost.
Servicing and Repairs
Operating a full-scale commercial laundromat or dry cleaners, manage a small facility in a dormitory or apartment building or have a single commercial dry cleaning machine on your premises, keeping your laundry facility's equipment in top condition is crucial to the success of your business.
Consolidated Laundry has one of the largest and most qualified service departments in North Carolina and Virginia, which provides servicing and repairs of your appliances. Our expert technicians are supported by an extensive selection of parts from all our suppliers and offer a one-stop shop for all your maintenance requirements.
Revenue-Sharing or Route Services
When you're the owner or manager of an organization with an on-premises laundry, running the laundry facility might not be your top priority. At Consolidated Laundry Equipment Inc., we understand your need to focus on tasks other than the day-to-day operation of a laundry, so we created routing services to help alleviate your load.
From coin collection to repairs and maintenance, Consolidated Laundry brings you a service that handles all tasks involved in operating a laundry, so you don't have to. This unique routing service provides facility owners in hotels, residence halls, dormitories and apartment complexes with installation and equipment management services.
Consolidated Laundry's routing services make running your laundry a breeze. We will install your commercial laundry machines and dry cleaning equipment, supply maintenance support, and collect money—all you have to do is split the revenue with us. With access to a service this convenient, you will never be bogged down by the responsibilities that accompany owning a laundry facility.
Partner with Consolidate Laundry today to get the new or used appliances you need, or to arrange commercial laundry equipment rental to outfit your facility.